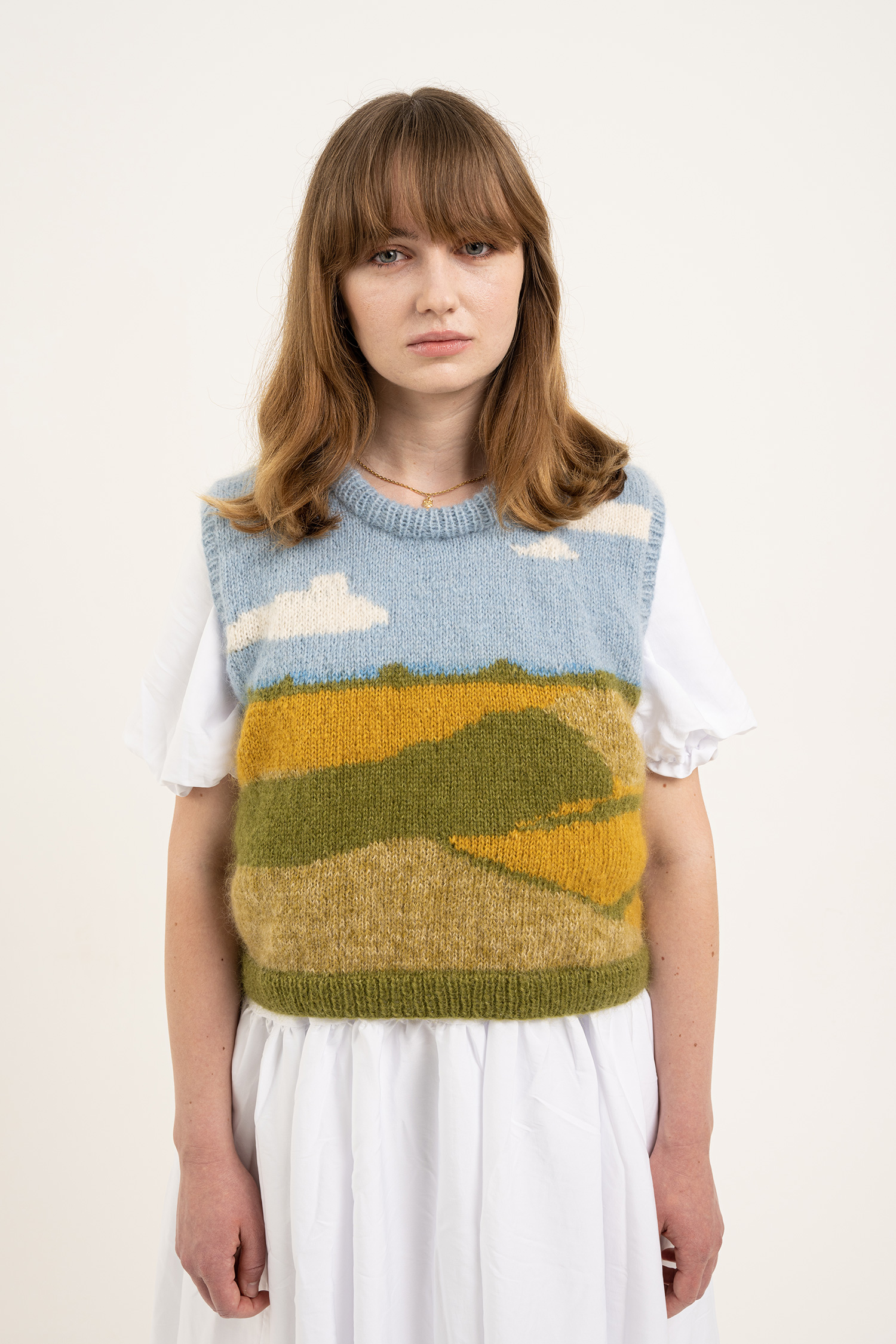 LANDSCAPE VEST


Product Details

Alpaca, cotton and mohair blend vest with British landscape design, hand-knitted in the UK.
Shipping

Made to order, wait time 4 weeks for garment.
Shipping to the UK, EU, US and Canada only.
Shipping is calculated at checkout.
Customs and duties not included.
Care

Hand wash/dry clean only.
Email
e-shop@amateurweatherobservers.com
for more information and care advice.